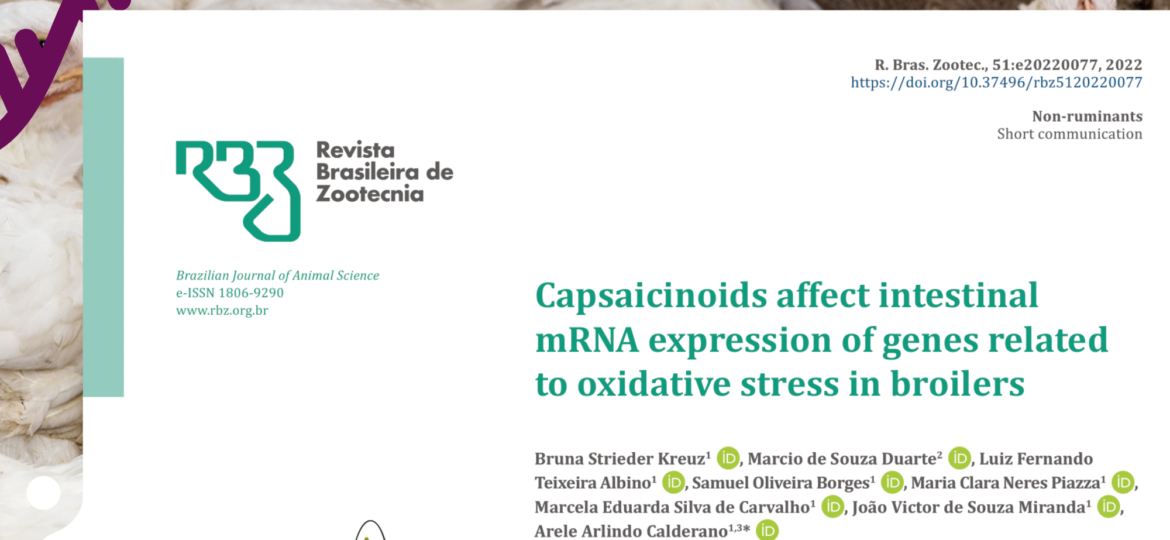 Another great paper demonstrating the interest of ID PHYT CAPCIN in broilers. 🐔
In this test performed in Universidade Federal de Viçosa, the objective was to evaluate the effect of dietary supplementation with ID PHYT CAPCIN (1 or 2 mg capsaicinoids/kg of diet) on mRNA expression of genes in Cobb 500 broilers between d18 and 26 of age. 🌶️
Main findings were :
– Significant decrease of NF-kB expression at 2 mg capsaicinoids/kg of diet at 26 days
– Significant increase of SOD expression at both dosages at 26 days.
Those results confirm the interest of ID PHYT CAPCIN to manage the oxido-inflammatory cycle of the animals.
🔗 More details in the global publication here.
Thank you to the research team for this paper and our great partner NutriQuest Brazil.