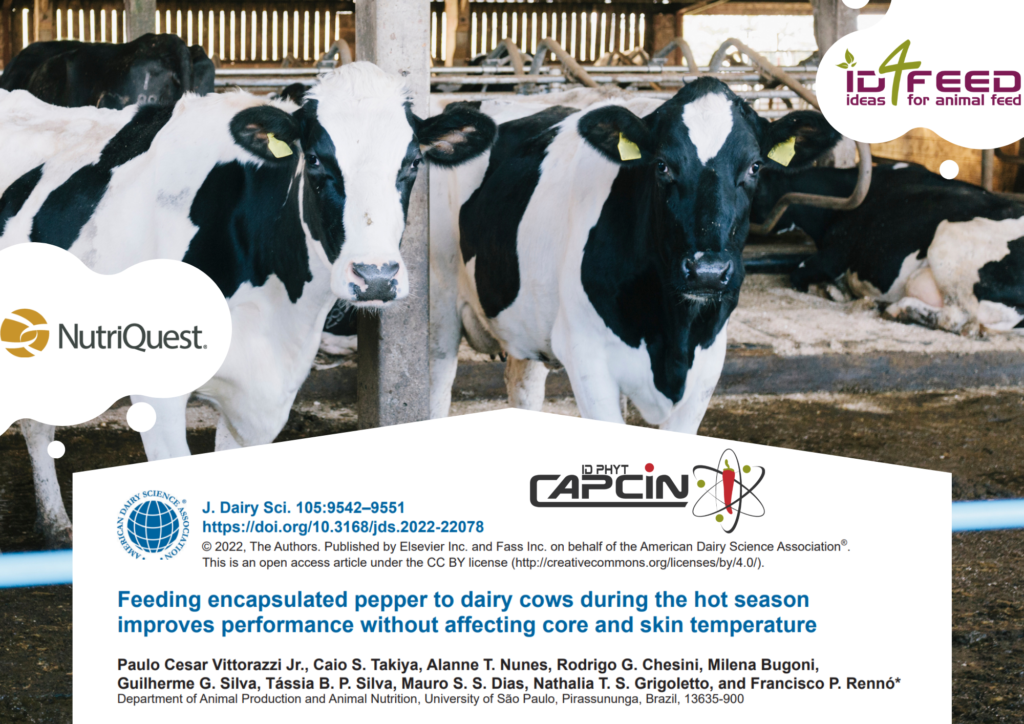 Our great partner NutriQuest Brasil is committed for several years to better understand and demonstrate the efficacy of ID PHYT CAPCIN in dairy diets.
The work of a group of research from the University of Sao Paulo, leaded by Dr. Francisco Palma Renno was recently published in the prestigious peer-reviewed Journal of Dairy Science, the top-ranked dairy research journal in the world 📰.
In this article, you will discover the benefits of supplementing encapsulated chili pepper (ID PHYT CAPCIN) to dairy in a mild-stress situation to support dry matter intake, milk fat, protein and lactose yield 🌶️🥛.
Another great step forward for ID PHYT CAPCIN !