---
This year's les Journées de la Recherche Porcine (pig research days) took place in a totally virtual way from 1 to 4 February 2021.
Most importantly, we were lucky enough to be able to present a scientific poster on: the effects of distributing Capsicum powder to lactating sows and their offspring after weaning.
 📢 And also, good news! All our scientific posters can be downloaded from the tab in the "Scientist Content" menu.
A very interesting and in-depth essay that you will find on our JRP poster, downloadable here 🐷🌶⤵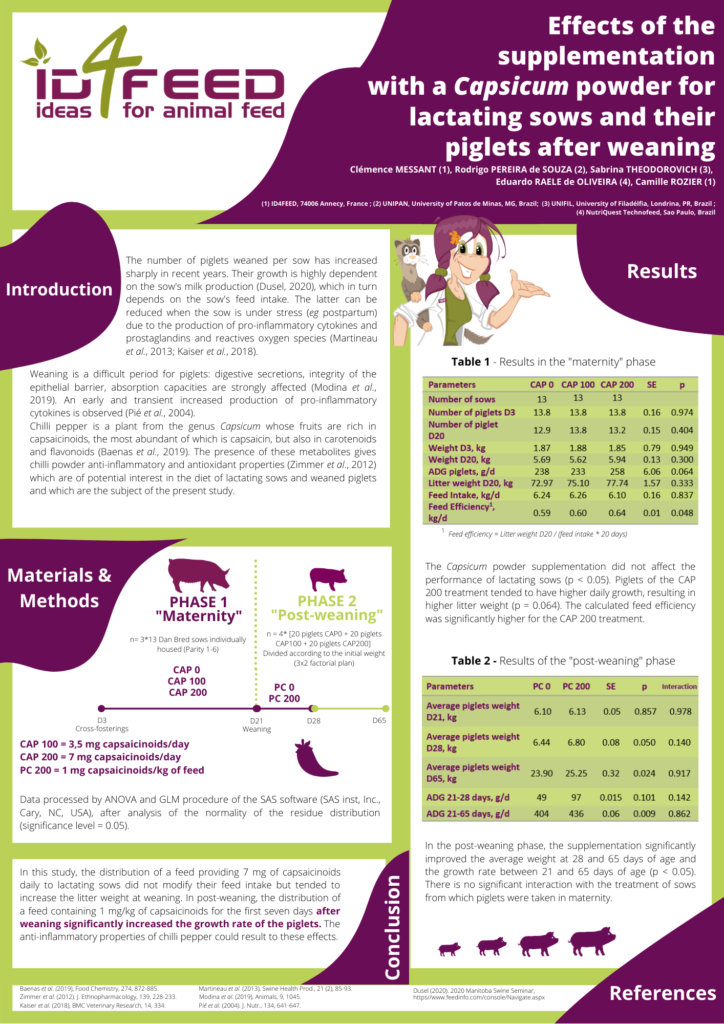 After that, don't forget to follow us on LinkedIn 😉