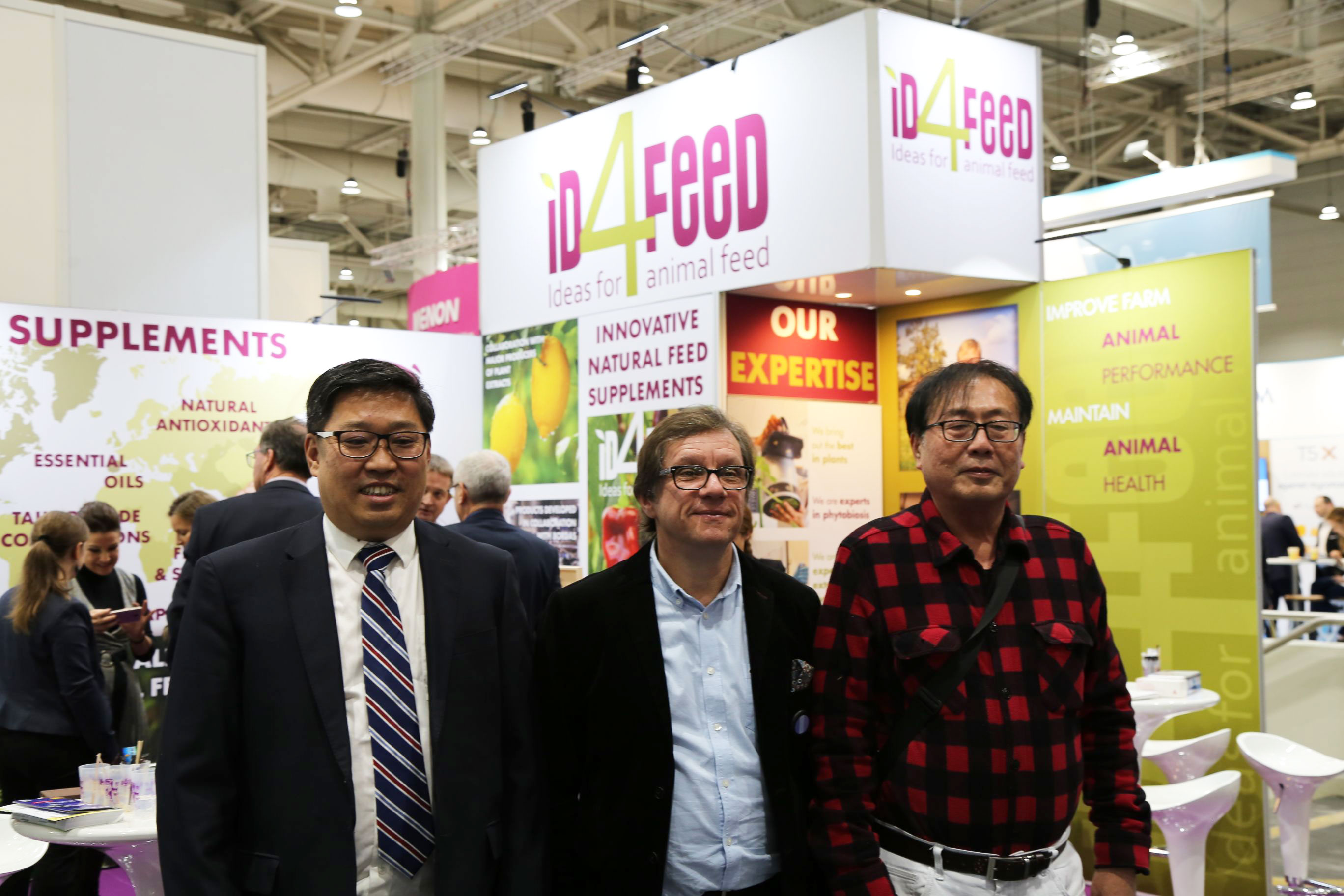 At Eurotier exhibition in Hanover : A lot of international visitors at ID4FEED booth
The first participation of ID4FEED as exhibitor at Eurotier 2018 (6-9 November) has been a full success. For ID4FEED, it has been a nice opportunity to promote its range of products to international visitors coming from all over the world and to deploy its international strategy.
Two countries were in the spotlight : China with the visit of Sam Gao, Managing Director of ID4FEED China with Chinese clients (see photo), and Russia with the final signature of a technical and industrial partnership agreement with NATUR-TEK from Saint-Petersburg. « This Russian partnership will help us to promote our range of products on the Russian market which is asking for more and more natural feed supplements», says François GAUTIER, General Manager of ID4FEED.