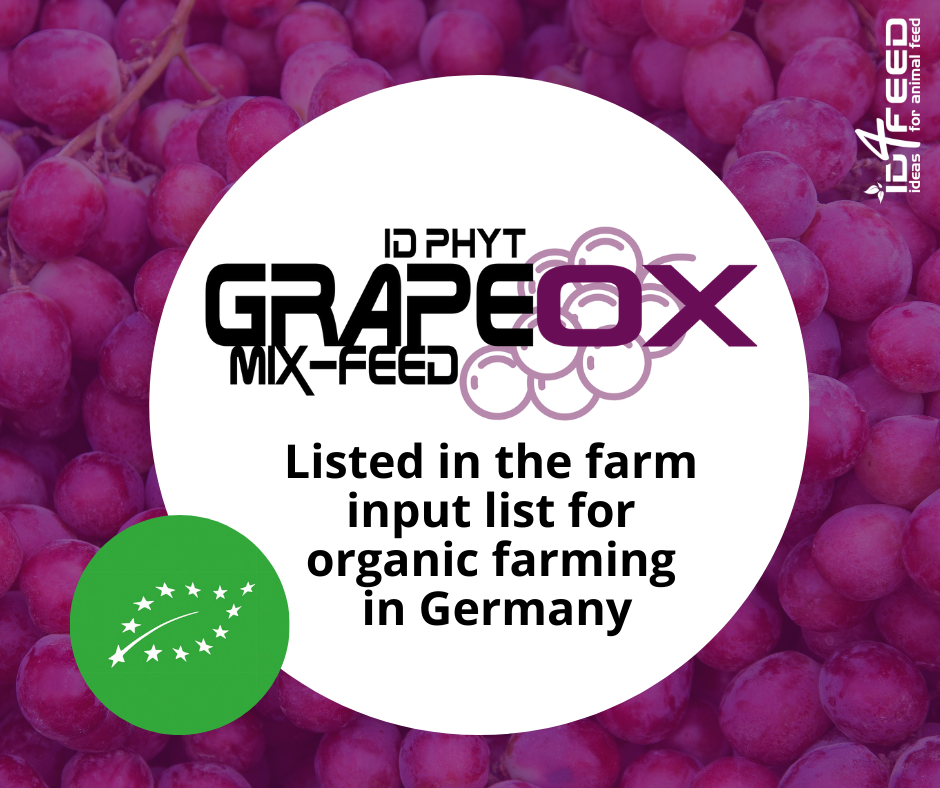 Our product ID Phyt Grape-Ox Mix Feed is today listed in the farm input list for organic farming in Germany !
Thanks to our partner Heforma (based in Germany) for initiating the process with Research Institute of Organic Agriculture (FiBL) (List for Organic Production) for one of our range of antioxidant products!
🍇🍇🍇🍇🍇🍇🍇
Based on seed and skin extract of grapes, the polyphenols in the product are a natural way to replace up to 50% of vitamin E of the diets. Indeed, polyphenols can replace vitamin E for their biological antioxidant action in order to counteract the effect of Reactive Oxygen Species (ROS) production, that affect animal health and performance and meat quality. ID PHYT GRAPE OX MIX-FEED contains monomers and oligomers, which are the most bioavailable polyphenols. This ensures a systemic effect and a full protection of the animals.
Fore more informations and trials of ID Phyt Mix Feed contact : clemence.messant@heidi4.com
🍇🍇🍇🍇🍇🍇🍇🍇